But who is Catherine Siouffi Pearce, our animal health consultant?
Catherine is an incredible person, mother of 2 beautiful daughters, animal lover and graduate in veterinary science from the University of Queensland in Australia.
I was born in St-Eustache, Quebec, and I always wanted to be a veterinarian. My father worked all over the world, so we traveled a lot when I was young. When it came time to go to university, I decided to go to Australia. What a great place to study animals!
I had already lived in Brisbane when I was younger, so the transition was easy. I met my husband during my studies and we got married when I finished university. I loved working as a vet and spent my time between general practice, emergency and shelter work.
Pregnant with our first child in 2013, while my husband was working abroad and flying to Laos every month, I had the crazy and adventurous idea of moving to Asia so we could be together. It was an incredible moment! I started working in a veterinary hospital there and saw exotic diseases that have been virtually eradicated in Australia. My husband's job ended and we decided to move back to Montreal, Canada, to be closer to my family.
Now in Fort McMurray, Alberta, we're exploring the beauty of this province with our 2 daughters.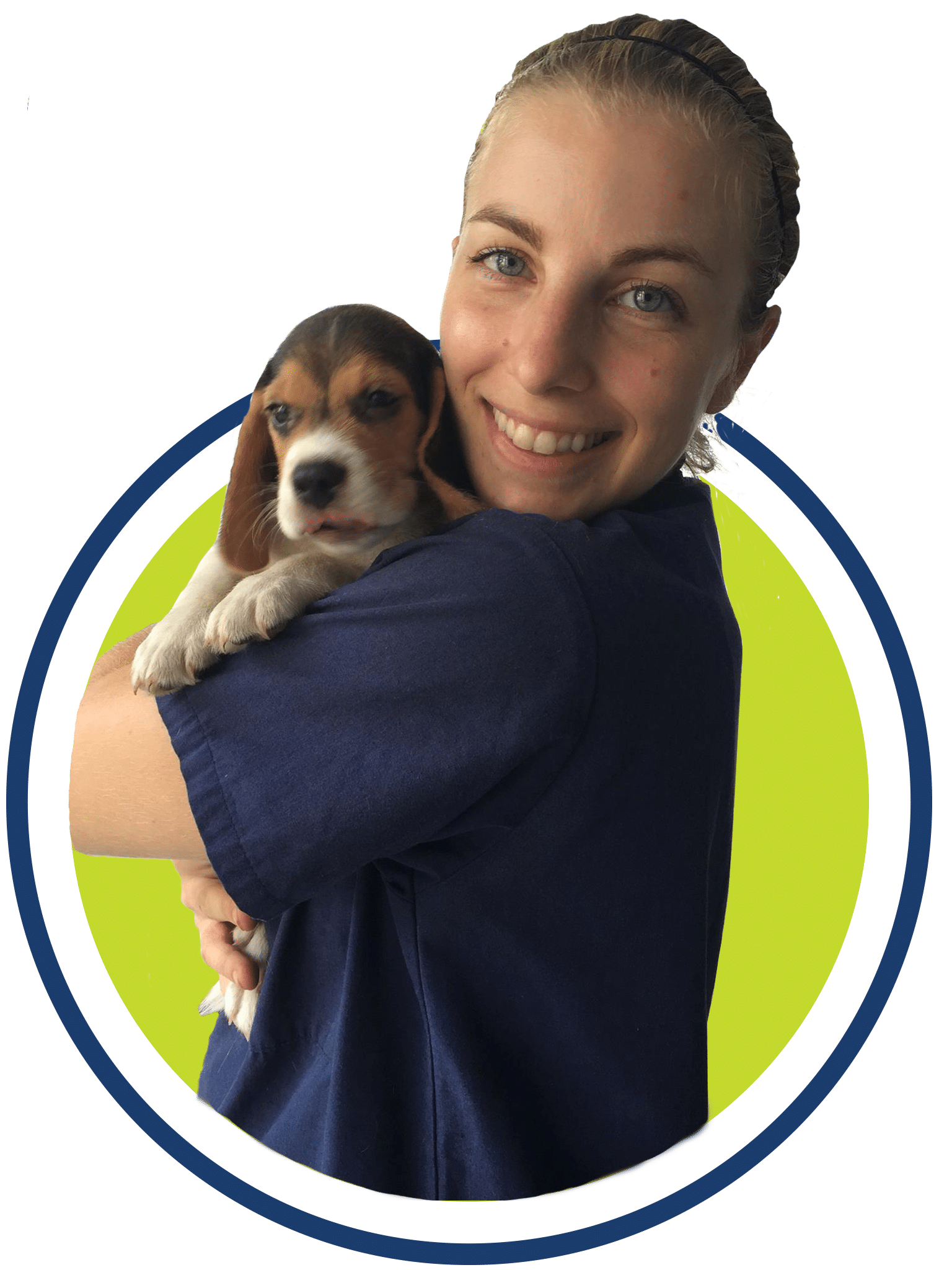 1- Cure or prevention?
Warning.
3- What do you like best about the veterinary profession?
The challenge of a problem and of course kittens and puppies.
4- What did you like best when you were a vet abroad?
Meeting new cultures and exploring a new world.
5- The moment that makes you most proud to be a vet?
I don't think he has a specific moment. I've been lucky enough to have some very good customers, in different clinics. They're all very special.